Tuesday April 21st, 2015 | 12:00pm- 2:00pm | S701 Ross Building
Joo-Cheong Tham is an Associate Professor at the Law Faculty, University of Melbourne.
He has published extensively in his key research areas, the regulation of precarious work and political finance law. He has also undertaken considerable research into counter-terrorism laws. Joo-Cheong's research has also been published in print and online media with Joo-Cheong having written more than 40 opinion pieces. Joo-Cheong regularly speaks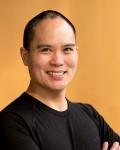 at public forums and has presented lectures at the Commonwealth, South Australian and Victorian Parliaments in Australia. He has also given evidence to parliamentary inquiries into terrorism laws and political finance law, and has written several reports for the New South Wales Electoral Commission. His research on the regulation of precarious work is currently focused on the challenges posed by temporary migrant work in Australia, particularly, the precariousness of such work. Together with Dr Iain Campbell, Centre for Applied Social Research, RMIT University, he is leading an Australian Research Council project on this topic which will include a comparison of the Australian and Canadian experiences of temporary labour migration that will be undertaken with Professor Judy Fudge, Kent University.
Fay Faraday is a lawyer with an independent social justice practice in Toronto. She represents unions, community organizations and coalitions in constitutional litigation, human rights and labour. She has represented clients in constitutional litigation at all levels of court, including numerous cases at the Supreme Court of Canada. She also works collaboratively with community organizations and coalitions on strategic and policy advice. Fay holds an Innovation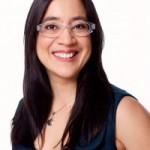 Fellowship with the Metcalf Foundation where she is engaged in legal and community-based research addressing the rights of migrant workers. Her reports Made in Canada: How the Law Constructs Migrant Workers' Insecurity and Profiting from the Precarious: How Recruitment Practices Exploit Migrant Workers were published by the Metcalf Foundation in 2012 and 2014. Fay is also a Visiting Professor at Osgoode Hall Law School. Fay is the Visiting Packer Chair in Social Justice at York University from 2014-2016.