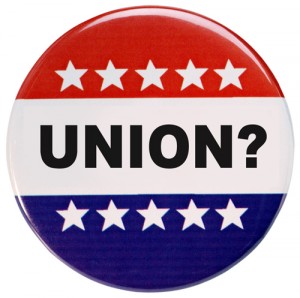 Thursday, October 30, 2014 | 11:30am – 1:30pm | Ross S701
Recent polls indicate that attitudes toward unions have plummeted to the lowest approval level in decades. In both the U.S. and Canada, the labour movement has largely responded by moving to the center in hoping of winning over this less committed portion of the public. Using data from the Gallop poll in the U.S., Tom Juravich argues that the decline in attitudes towards unions is part of a growing anti-institutionalism and not simply a new animus towards labor. As well, negative attitudes towards unions are also a product of declining union density. Given declining density and that unions are no longer a part of everyday life raises questions about the validity of the opinions of respondents who have had virtually no contact, with unions. In contrast, polling in Wisconsin during the battle over collective bargaining suggests that the public is considerably more favorable towards unions than the national polls would suggest. Juravich suggests that unions need to move beyond seeing attitudes towards unions as only a media issue, especially given the difficulty of stemming the tide of anti-institutionalism. Instead, the evidence from Wisconsin suggests that it is only through direct involvement with issues that affect people's lives that unions can hope to improve their public image.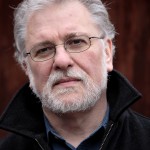 Tom Juravich is Professor of Labor Studies and Sociology at the University of Massachusetts-Amherst. He received a Ph.D. in Sociology in 1984 from the University of Massachusetts Amherst. From 1984 to 1993 he was on the faculty of the Department of Labor Studies at Pennsylvania State University, where he directed a worker education program in the greater Philadelphia area. Juravich joined the UMass Labor Center in 1993, and from 1996 to 2007 served as Director of the Center. In 1995 he was part of a team that founded the Union Leadership and Administration (ULA) program, a limited-residency Master's program for union officers, activists and staff, serving as its director from 1995 to 2007.
Professor Juravich's research interests include strategic corporate research and campaigns, work and the labor process, union organizing, and union and worker culture.  He is author and co-author of numerous books, including Chaos on the Shop Floor: A Worker's View of Quality, Productivity, and Management; Union Organizing in the Public Sector: An Analysis of State and Local Elections; Commonwealth of Toil: Chapters in the History of Massachusetts Workers and Their Unions; Ravenswood: The Steelworkers' Victory and the Revival of American Labor (with Kate Bronfenbrenner); The Future of Work in Massachusetts; At the Altar of the Bottom Line: The Degradation of Work in the 21st Century; and Maybe I'm Not Canadian Enough: The Struggle of Racialized Workers Confronting a Factory Shut-down (forthcoming).
Audio | Tom Juravich