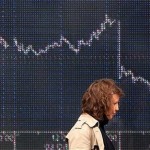 Thursday, October 24th, 2013 | 12:00pm – 2:00pm | Kaneff Tower 626
Since the financial crisis and Great Recession of 2008, workers' pensions have been under attack as the viability of both public and employer-paid pension plans have been questioned. This takes place at the same time as pension funds have become massive sources of investment capital. Kevin Skerrett discusses the recent evolution of Canadian pension funds as increasingly active investors, and consider the implications of this change for the broader, egalitarian goals and strategies of the labour movement, followed by responses from our discussants.
Kevin Skerrett, Senior Researcher, Canadian Union of Public Employees
Kevin Skerrett is a Senior Research Officer at the Canadian Union of Public Employees, and has worked on pension issues for eighteen of his twenty years there.  His academic work includes an MA in political economy at Carleton University (1994). In 2009, he spent a year working at the Bureau for Workers' Activities at the International Labour Organization, working on the launch of the International Journal of Labour Research.  In 2013-14 he was on a sabbatical leave from CUPE, pursuing a research and education project examining the role played by privately invested pension funds in today's increasingly "financialized" capitalism. He was a Scholar in Residence at the Global Labour Research Centre at York University for the Fall 2013 term.
Audio | Kevin Skerrett
Discussants:
Robert Drummond, Professor Emeritus, Department of Political Science, York University
Audio | Robert Drummond
Benjamin Christensen, PhD Candidate, Sociology, York University
Audio | Benjamin Christensen