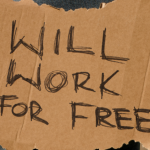 Thursday, October 3rd, 2013 | 12:00pm – 2:00pm | Sociology Common Room (Vari 2101)
One of the most pressing issues facing young workers is the rise in unpaid internships as a requirement for gaining entry to the labour market. The trend towards unpaid labour in general is growing, as employers seek to extract more free labour from workers to increase profits. This panel assembles some of the leading scholars and activists working on the issue of unpaid and intern labour, exploring their rise as well as strategies for resistance.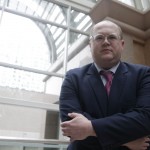 Andrew Langille | The University-to-Wage Theft Pipeline: How Post-Secondary Institutions are Pushing Youths into Unpaid Internships
Andrew Langille is a Toronto-based labour lawyer, the founder of YouthandWork.ca, and is the General Counsel of the Canadian Intern Association. He holds a Bachelor of Arts from the University of Guelph, a Juris Doctor from the University of Windsor, and a Master of Laws from Osgoode Hall Law School. Andrew's graduate research focused on employment standards protections for young workers during the school-to-labour market transition.
Audio | Andrew Langille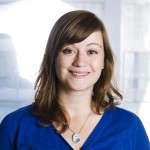 Katherine Lapointe | Bridging the Gap: Supporting and Building Capacity in Young Media Workers
Katherine Lapointe is the Canadian University Press Associate Member Program coordinator for the Communication Workers of America – Canada. She works to connect student journalists with mentorship, training and networking opportunities, and advocates for rights for young workers, interns and freelance journalists. She has a master's degree in Environmental Studies from York University, where she focused on critical education.
Text | Katherine Lapointe, Presentation Notes
[Note: Sadly, Katherine's talk was not properly recorded. She has kindly shared her presentation notes with us.]
Sean Smith | Unpaid Workers in Canada's Unfriendly Skies
Sean Smith is the mobilization coordinator for Unifor Local 2002 (formerly CAW), which represents workers in Canada's airlines.
Audio | Sean Smith

Nicole Cohen | Resisting Free Labour: Interns Fight Back
Nicole Cohen is Assistant Professor in the Institute of Communication, Culture and Information Technology at the University of Toronto Mississauga. She has a PhD in Communication and Culture from York University, and her doctoral research focused on the growing precarity and organizing strategies of contract magazine writers in Canada. She researches labour and organizing in the media and cultural industries and is tracking cultural workers' responses to precarity in a collaborative research project with Greig de Peuter and Enda Brophy called Cultural Workers Organize.
Audio | Nicole Cohen