The GLRC is directed by Professor Kelly Pike.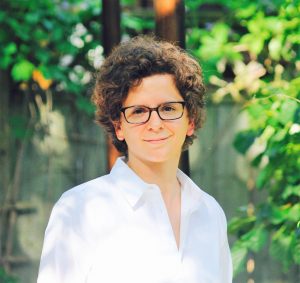 Kelly Pike is Assistant Professor of Industrial Relations in the School of Human Resources Management, and consultant for the International Labour Organization (ILO). Kelly earned a PhD in Industrial and Labour Relations from Cornell University. She specializes in the role of worker voice and participation in the regulation of international labour standards, with a particular focus on the global garment industry in Sub-Saharan Africa. Her research contributes to the literature on regulating labour in global value chains. In her current research she examines the relationship between multi-stakeholder initiatives and compliance with labour standards, with particular interest in the role of industrial relations – trade unions, worker-management committees, and other forums for activating worker voice. She is currently a lead research partner on the project Decent Work Regulation in Africa, funded by the Global Challenges Research Fund, in partnership with colleagues in the UK and South Africa. A central aim of the project is to establish a regional network of researchers and policy-makers who have an interest in effect labour regulation.
Kelly's publications include articles in peer-reviewed journals, book chapters, book reviews, as well as several technical reports, research briefs and discussion papers for the ILO. She currently has articles under R&R at Industrial and Labor Relations Review, the British Journal of Industrial Relations, and Relations Industrielles/Industrial Relations, in addition to several other works in progress. Prior to her current appointment in the School of HRM, Kelly was a CLA in Work and Labour Studies at York. During that time she appeared several times on CBC Windsor News at 6 for comment on local labour disputes. In addition to research and policy work, Kelly is committed to teaching and mentoring students. She currently teaches courses in Industrial Relations, Negotiations, and Qualitative Research Methods.