The GLRC is directed by Professor Luann Good Gingrich.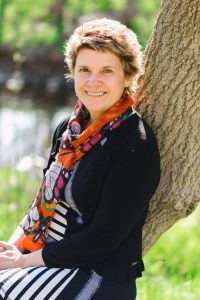 Luann Good Gingrich is an Associate Professor in the School of Social Work and Scholar in Residence at the Centre for Refugee Studies at York University. Using an approach to critical analysis of social systems based in Reflexive Sociology (Bourdieu), Popular Education (Freire), Institutional Ethnography (Smith) and Community-Based Research, her research aims to describe and measure the processes and outcomes of social exclusion and inclusion. Her work zeros in on the interface of ideology (or worldview), material and symbolic inequality, migration and border studies, and social welfare and human services. Through tracing official policies and practices to the everyday lives of migrant groups in Canada and Central American migrant women in southern Mexico, her analyses have demonstrated the paradoxical outcomes of marketized social policies and human services, as they function to make and organize social groups defined by race, ethnicity, nation, class, religion, gender and age. The complex relationships between the state, "mainstream" society, and culturally and religiously distinct communities have been central in both her professional practice and academic work. She integrates theory development, qualitative and quantitative research designs and critical pedagogy to encourage curiosity and imagination for meaningful and practical conceptions of social inclusion. She applies her theoretical and empirical work to the development of approaches to research, social policy and practice that lead from inequality to just relationships, from structural violence to social healing, and from competition and conflict to collaboration and shared responsibility.
Good Gingrich is currently extending her program of research to examine the dynamics of social exclusion in transnational and local contexts. Specifically: the intersecting dimensions of social/ecological splits of market logic as manifested in transnational (im)mobilities and displacement, and the role of national social welfare and human services; and cultivating cultures of inclusion to transform symbolic economies of exclusion in human service organizations.
Good Gingrich is a member of Transnational Social Support, an international research network, and is on the editorial board for the International Journal of Migration and Border Studies.