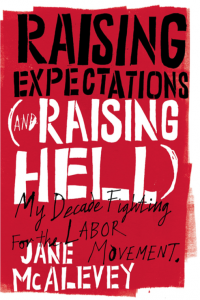 Thursday, February 27th, 2014 | 12:00pm – 2:00pm | Ross S802
Jane McAlevey is an organizer, author and scholar. Her first book, Raising Expectations (and Raising Hell), published by Verso Press, was named the "most valuable book of 2012" by The Nation Magazine. She has served as Executive Director and Chief Negotiator for SEIU Nevada, as National Deputy Director for Strategic Campaigns of the Healthcare Division for SEIU, and she was the Campaign Director of the one of the only successful multi-union, multi-year, geographic organizing campaigns for the national AFL-CIO (in Stamford, Connecticut). She has led power structure analyses and strategic planning trainings for a wide range of union and community organizations and has had extensive involvement in globalization and global environmental issues. She worked at the Highlander Research and Education Center as an educator (and as Deputy Director) in her early 20's. McAlevey is currently a PhD candidate at the City University of New York's Graduate Center and is a contributing writer at The Nation magazine.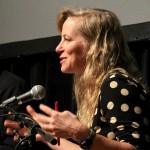 McAlevey discusses the lessons learned from ten years of building strong local unions that win collective bargaining and political gains based on deep and extensive membership involvement, particularly in the context of the right-to-work state of Nevada and in the face of intensive union-busting efforts of for-profit hospital employers. Her talk sheds light on the ongoing debates over how to rebuild union power in the face of austerity, growing inequality, and right-wing parties' attacks on the basis of union organizational security.
Audio | Jane McAlevey