Thursday, November 7th, 2013 | 12:00pm – 2:00pm | Ross S752
Since 2001, Argentina has witnessed dramatic economic and political crises as well as creative efforts by working people to respond to rising unemployment and marginalization. Maurizio Atzeni explains the emergence of different strategies and forms used by workers to address their concerns, in the context of both economic crisis and changes in capital accumulation strategies. While the deindustrialization and recession at the end of 1990s produced a retreat of formally organized workers and their trade unions in favour of forms of social mobilization, a movement of the unemployed and factories occupations, the economic growth that started after 2003 has recreated the conditions for the re-emergence of the more traditional sectors and organizations of the working class but in a widespread context of precariousness inherited from the 1990s. Atzeni assesses the implications and prospects of these various forms of working-class struggle.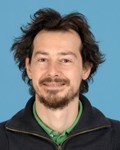 Maurizio Atzeni is Marie Curie research fellow at Loughborough University, UK and CEIL/CONICET in Buenos Aires. His current research focuses on forms and processes of workers' resistance and organization among precarious workers in Argentina. He is the editor of Workers and Labour in a Globalised Capitalism: theoretical perspectives and contemporary issues and of Alternative Work Organisations and the author of Workplace Conflict, Mobilisation and Solidarity in Argentina, both published by Palgrave.  He has been doing research on the Argentinean labour movement for more than a decade, publishing journal articles and book chapters on aspects of conflict and collective action, workers' control and trade unionism.
Audio | Maurizio Atzeni