with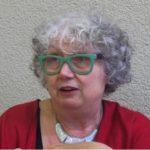 Ursula Huws
Professor of Labour and Globalisation
University of Hertfordshire
Monday, October 17
12:30 – 2:00pm
York Lanes 280N
The recent explosive growth of online platforms for managing labour has brought mixed responses. Is it a prefigurative model of a new post-capitalist form of work organisation? Or is capitalism up to its old tricks? Drawing on recent research on 'crowd work' in Europe, Ursula Huws will provide a critical analysis of platform capitalism, placing it in the context of the new wave of restructuring and accumulation following the 2007-7 financial crisis.
Ursula Huws is Professor of Labour and Globalisation at the University of Hertfordshire and the director of Analytica Social and Economic Research Ltd in the UK. She is also the editor of the internation interdisciplinary journal Work Organisation, Labour and Globalisation. Huws has been carrying out pioneering research on the economic and social impacts of technological change, the restructuring of employment and the changing international division of labour for many years. She is currently Chair of COST Action IS 1202, the Dynamics of Virtual Work (see: http://dynamicsofvirtualwork.com/) and co-edits the Palgrave Macmillan Dynamics of Virtual Work book series. Her most recent book, Labor in the Global Digital Economy: the Cybertariat Comes of Age, was published in November 2014 by Monthly Review Press (see: http://monthlyreview.org/books/pb4635/). She is currently carrying out research on the growth of labour co-ordinated via online platforms, or 'crowd work'.
Refreshments will be served. All are welcome.
The event is co-sponsored by the Socialist Project, the Centre for Social Justice, and York University's Departments of Social Science and Geography.
Audio | Ursula Huws
Click here for event poster (PDF)