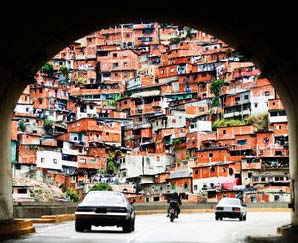 Friday October 17th, 2014 | 1:30pm-3:30pm | HNES 140
A Symposium with Studies in Political Economy

Reception to follow

The central paradox of the contemporary world is the simultaneous presence of wealth on an unprecedented scale, and mass poverty. Liberal theory explains the relationship between capitalism and poverty as one based around the dichotomy of inclusion (into capitalism) vs exclusion (from capitalism). Within this discourse, as exemplified in the Millennium Development Goals' objectives of poverty reduction, the global capitalist system is portrayed as a sphere of economic dynamism and as a source of developmental opportunities for less developed countries and their populations. Development policy should, therefore, seek to integrate the poor into the global capitalist system. In this talk, Benjamin Selwyn challenges this way of thinking and provides a new way of thinking about development. In contrast to much development thinking, which portrays 'the poor' as reliant upon benign assistance, Selwyn advocates the concept of labour-centred development. Here 'the poor' are the global labouring classes, and their own collective actions and struggles constitute the basis of an alternative form of non-elitist, bottom-up human development.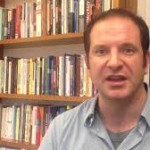 Ben Selwyn is Senior Lecturer in International Relations and International Development at the School of Global Studies, University of Sussex, and visiting professor of Political Science at York University, Fall 2014. He is author of Workers, State and Development in Brazil: Powers of Labour, Chains of Value (2012), and The Global Development Crisis (2014). He has conducted field research in Brazil and has written widely on development theory.
Respondents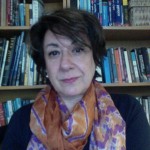 Viviana Patroni, Associate Professor, Department of Social Science, York University
Patroni teaches in the Latin American and Caribbean and in the International Development Studies programs. Her research interests include the political economy of development in Latin America, patterns of state intervention, and the transformation of work in this region since the 1980s. A key area of her research is the study of the centrality that labour struggles play in challenging patterns of development that have resulted in increasing inequality, poverty and marginality.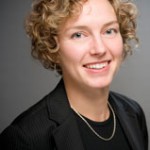 Susan Spronk, Associate Professor, School of International Development and Global Studies, University of Ottawa
Spronk's research focuses on the experience of development in Latin America, more specifically the impact of neoliberalism on the transformation of the state and the rise of anti-privatization movements in the Andean region. Her latest research project examined the role of public sector unions and social movements in promoting the democratic reform of public water utilities in Bolivia, Peru, and Ecuador. Her current SSHRC-sponsored research project (2011-2014) focuses on local democracy and water service delivery in Bolivia and Venezuela.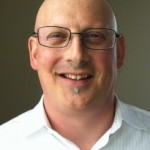 Steven Tufts, Associate Professor, Department of Geography, York University
Tufts teaches in the Department of Geography, and is currently Department Chair. His research interests are related to the geographies of work, workers and organized labour. His current projects involve the use of strategic research by labour unions and labour union renewal in Canada, the integration of immigrants in urban labour markets, labour market adjustment in the hospitality sector, the impact of climate change on workers and workplaces, and the intersection between labour and populism.

Audio