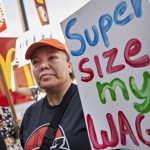 Wednesday, September 24, 2014 | 11:30am – 2:30pm | Harry Crowe Room (Atkinson 109)
In this provocative and inspiring talk, prominent racial justice and labour activist and intellectual Bill Fletcher Jr. argues that today's labour movement is like the plane in the classic movie "Flight of the Pheonix": the plane has crashed and it's not going to fly again. But, in the wreckage, the parts exist to build a completely new plane. What we're missing is the plane designer who can put the parts together in a new and viable way. The task of the left is to become that plane designer.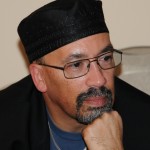 Bill Fletcher Jr. has been involved in the US labour and racial justice movements for nearly 40 years. Upon graduating from Harvard University, he took a job as a welder in a shipyard and began a life of labour movement activism. His book Solidarity Divided: The Crisis in Organized Labor and a New Path toward Social Justice (co-authored with Fernando Gapasin and published by University of California Press in 2009), provides an incisive examination of the limits of contemporary unions and charts a path to a revitalized labour movement through social justice unionism. His political writing has been published widely in such venues as The Nation, Monthly Review, Black Commentator, Jacobin, The Huffington Post, LA Progressive, and Common Dreams. He is the former Education Director of the AFL-CIO, former president of TransAfrica Forum, and is now a Senior Scholar with the Institute for Policy Studies and the Executive Assistant to the National Vice-President of the American Federation of Government Employees. For more of Fletcher's writings, billfletcherjr.com.